Premium WordPress and CMS themes.
Start your business over the night with few clicks.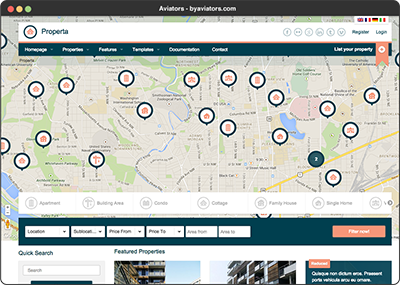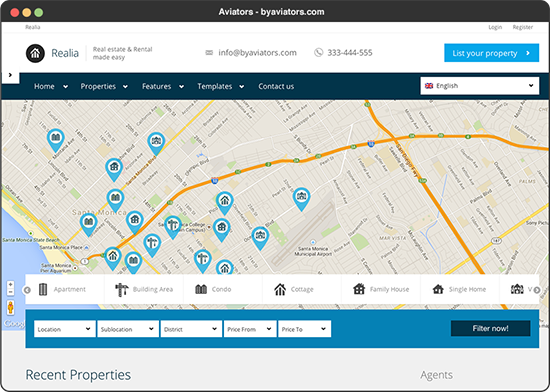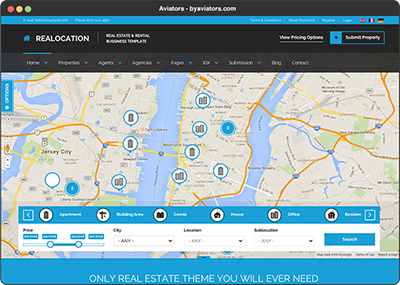 Main Features
Specialization on real estate industry
Code standards & documentation
Everything is translation ready
Fully responsive on each resolution
Theme support & forum
Help with custom work
Rock solid standard.
Drupal Themes
CMS with the framework is one of the most stable CMS on the market. Our themes are fully supporting Drupal 7. You will be able to change everything through the CMS - no hardcoded pieces of content.
Boost your business.
WordPress Themes
WordPress is most popular CMS in the world and the fastest way how to start your internet bussiness. Build your real estate company, conference, directory or company website with our themes over the night.
Flexible & Customizable.
HTML Templates
Use our HTML template for your custom CMS or modern framework as Laravel or Django. All templates are implementing Bootstrap so you will get the best standard for fast development.
Support
You can get support via our support forum or item's comments tab on ThemeForest.
Based on Bootstrap
We are using only Bootstrap to make our code user friendly for developers.
Unique Features
We are trying to bring something new & unique into each theme what could make us different.
Custom Work
Are you looking for someone who will be able to help you with custom work? We are ready to help you.
Documentation
Each theme has documentation describing basic installation steps and resolve most common problems.
Bug Fixes
Regular updates and patches for our themes fixing all bugs and issues.
Over 10 000 satisfied customers has purchased our themes.
Start your business with our theme over the night with few clicks.
Realia /
WordPress
It's the best real estate wordpress theme that you can buy. It's easy to customize so you can add new features really, really fast. The support it's one of the best, they help you with anything you need to know about the theme. Support theme is like you have a kind of "a human became quick guide". They are for you 24/7.
Realia /
WordPress
Excellent theme, the best real estate theme available today, period!
Realia /
WordPress
Easy clear design with may features. Service is 1st class...
Realocation /
HTML
First of all, loved the design of the page, it is modern, unique and I love the color customization options. The template was a joy working with, code is very well written. The documentation is however a bit lacking missing a few details (such as how to use the light-colored version of the footer and the header), but again, the code is well written and you will have no problems finding anything on your own. Props to you guys, keep up the good work.
Realocation /
WordPress
Totally impressed. I did not want to re-invent the wheel for what I needed with an idea we have and this theme helped us SO much. Also, since purchased these guys had provided great service replying to every comment and every email and that is important in development support!!!
Properta /
WordPress
This is a awesome piece of design and ready to customize anytime.